Miami Dentist
In Health
---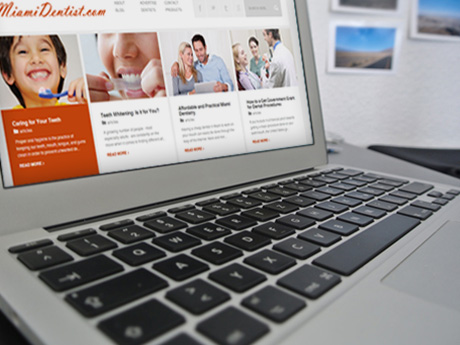 Project Details :
Skills:
Wordpress, HTML5, CSS3, Responsive Design
Url:
http://miamidentist.com/
Category:
Health
---
Miami Dentist is the only premier and search-oriented dentist directory for dentists and oral hygienists in Miami. It also features a blog that offers dentistry-related articles on affordable dental solutions, latest and safest oral health care methods, professional whitening solutions, and more.
The health care industry thrives in Miami, and the city has its own share of the most well-known dental clinics that provide cosmetic dental work at very economical rates. In downtown Miami are the most effective dental practitioners you'll find in the USA. Brickell Avenue houses the most dental establishments, so make sure you drop by whenever you feel your teeth require good whitening.
Going to the dentist is additionally easy in Miami, as most of the clinics are situated downtown and the roads don't congest that much traffic. You can also go to the nearby dentist by riding just a bike. Hassle-free isn't it? Bicycles have become among the favored modes of transport in Miami, since the roads are secure and there are lanes for biking fanatics.
As a patient, you are able to thoroughly search for top-notch orthodontists, general dental practitioners, dental surgeons, and every well-known Miami dental professional there may be in this lively city sans the unnecessary results. You can also find teeth whitening solutions and lifelong cosmetic treatments by surfing around the dental products section of our site.
If you are looking for discount dental plans, dental insurance plans, other dental, Miami Dentist has a huge repository of information that will help you to easily locate the type of service/product you're looking for.
Technologies
Wordpress


A well-known open source blogging tool and CMS that features a template system and a plug-in architecture.
HTML5


A fundamental technology of the Internet used for organizing and presenting content for the World Wide Web.
CSS3


CSS3 is the latest standard for CSS and is compatible with its previous versions.
Responsive Design


Allows smooth website viewing on tablets and mobile devices